Mountain Mike's
Territories extend throughout California and the Western US.
While the home of the legendary crispy, curly pepperoni is known and loved in many parts of California, there are still many Mountain Mike's Pizza territories available throughout the state and beyond. We have locations in Utah, Nevada and Oregon, and we're actively developing in Arizona, Idaho, Colorado and Texas – with additional plans to expand in Washington and New Mexico.
With over 270 restaurants, Mountain Mike's is one of the largest regional pizza chains around. We're looking to expand smartly, and to that end we're planning to grow in the Western states where we already have some brand presence and recognition. We hope to add 100 more units in California alone over the next 5-7 years.
Mountain Mike's is committed to maintaining our strong unit-level economics. We want to achieve growth in our core markets with the right franchise partners for single-unit and multi-unit opportunities.
Liquid Capital REquired
$100,000
Net Worth REquired
$300,000
Total Investment
$417,850 TO $798,500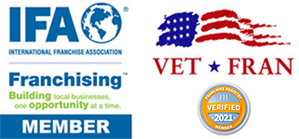 A personal perspective
Watch Franchisee Testimonials
Franchisees talk about what the business has offered to their own families as well as the families they serve in their local community.