Mountain Mike's Franchise Review: Yad Singh of Los Gatos, CA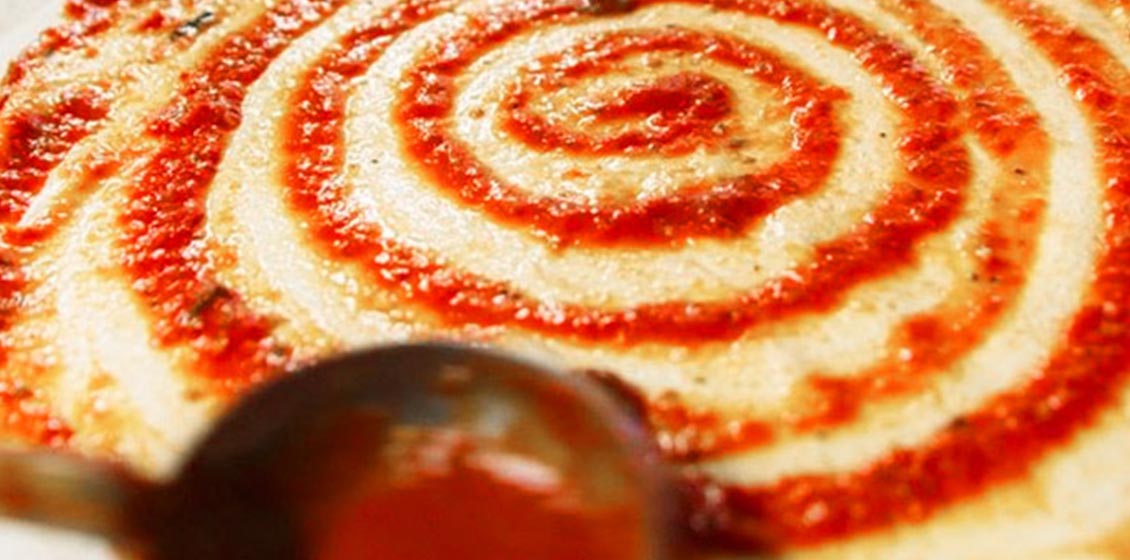 While one business partner runs operations, Singh and another partner manage their multi-unit franchise investment
Yad Singh is in business with two friends to whom he is so close, he refers to them as his brothers. Together, the three of them invested in Mountain Mike's Pizza in 2017, largely because they saw huge potential under the new ownership. Starting with a franchise in Mountain View, CA, and adding one in Los Gatos, CA, about 15 miles away, they're already strategizing their next move. In this Mountain Mike's franchise review, Singh explains the franchise investment's appeal.
Who are your business partners?
So, our owner-operator is Hardeep Dhaliwal, and the other investor is Ravi Sooch. We're all in different fields. I'm in finance with Mercedes, and Hardeep worked for eBay. Ravi works for a high-tech company.
How do you divvy up your roles?
My goal was to just purchase Mountain Mike's, get it set up. Hardeep is our full-time operator; he handles the day-to-day. And Ravi oversees all the billing and advertising and whatever else he needs to do.
Did any of you have restaurant experience or franchise experience before this?
A little bit. We've all been around, done a little bit of stuff. Ravi had worked at a pizza place, I had worked at Subway for two, three years about 20 years ago. So we had a sense of the kind of work that goes into running a fast-casual restaurant.
How would you describe the direction of the brand right now?
Being with the Mountain Mike's brand is a huge upside. When we got in, the new owners hadn't purchased it yet. Since they took over, they're moving with the times. They're getting into high tech with the advertisement, the Google analytics. They're out there. They're building it for the newer generation to get in and take it to the next level.
What would you say makes Mountain Mike's Pizza a good investment?
There's actually a few things. Number one is the pizza. The quality, the freshness. It's great. Nothing compares to it. You can taste it with every bite. The product is world-class.
When you're marketing your restaurants in your communities, how do you get people to come to you? Aside from the great product?
Set aside the product for a second — the product is great, phenomenal. No. 2 is the atmosphere, the cleanliness, the warm, inviting feeling of our restaurants, and the staff. The smiles. Basically, our objective is to be a family and community restaurant, not just a franchise restaurant. We're involved in the communities, with fundraisers, with the schools.
So basically, it's about connecting people. Treating people like they're coming to your house.
What are some of the most valuable things HQ does to support you as new business owners?
I can't thank these guys enough. They do things for you without us even asking. Whatever we need, one text, one email, it's handled. They're going above and beyond to just provide what we need and make sure we're successful.
What kind of experience do you think someone needs to be successful with a Mountain Mike's?
If you've got common sense and your work ethic is great, you'll do well. Everything else comes in with experience. Managing people, hiring employees, and training them. That comes with experience, but you've gotta have a basic understanding of how that works. There's always growing pains in any field, right? But you gotta be hungry.
You're still working full-time for Mercedes. What does that mean for you in terms of actually being in the restaurants? How often do you visit your restaurants and what do you do when you get there?
Well, my involvement is almost non-existent. Hardeep does a great job. He is the main man. He handles everything. He's been growing sales about 12% to 15% year-over-year, in both stores. They don't allow absentee ownership, so basically we rely on Hardeep, and he does everything. Hardeep is the key.
How large would you like to grow your Mountain Mike's franchise?
You know, that's a tough question. We definitely want to grow. There's a whole reason three of us got involved. I don't want to put a cap on it, but we're going to be in the double-digit multiple units.
Are you happy with the way you are meeting your business goals right now?
Absolutely. You're never satisfied enough, but definitely happy.
What's the most important thing a prospective buyer should know about the Mountain Mike's Pizza investment?
Be committed. Just like in anything, there's always learning curves and it takes time to figure things out, but it is fruitful. It is fruitful, but you just have to keep at it.