Mountain Mike's Pizza Franchise Review: Rene Ziegler of Jackson, CA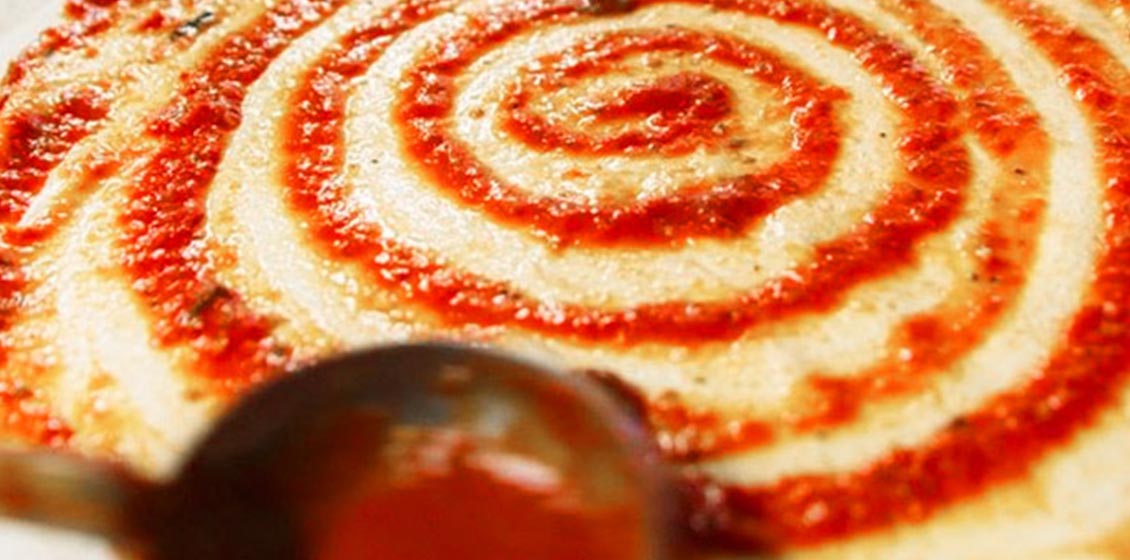 Mountain Mike's franchisee left behind life as a prison guard to open a string of pizza franchises
Rene Ziegler has been a franchise owner with Mountain Mike's Pizza for a long time — 25 years this year, in fact. But not so long that she doesn't remember what it was like in her old career: she was a prison guard at Mule Creek State Prison in Ione, CA. 
She happily made the switch to owning a pizza business. There were some… adjustments. A prisoner acting up, for instance, would be ordered against the wall, handcuffed and put into a cage. "Going to customer service, it was very different…Going from that to helping customers, it's like, 'Oh, I'm sorry, you ordered a pizza with no onions and bell peppers? Well, here's how it's going to go: Either you pick them off or I will.' It didn't translate very well," she jokes.
Ziegler worked on it for a few years, she says, finally getting back to her pre-prison guard, happy, bubbly self. Now, she notes, "I'm pretty successful with the customer service part."
More Mountain Mike's stores in her future
Having owned multiple locations at times during her 25-year tenure with the pizza franchise, Ziegler is currently operating one store in Jackson but may add more Mountain Mike's stores. 
"I'm looking at possibly doing more stores because I'm really happy with the direction Mountain Mike's is taking us as a franchise and a brand," she says. "I've been waiting for this."
The "this" she's referring to is partly the leadership and partly Mountain Mike's performance during COVID. Like many pizza delivery chains, our pizza franchise has fared well during the pandemic. Even though dining rooms have always been part of our value proposition for the customer, it was relatively easy to switch to contact-free pickup and delivery.
As a result of cultivating consumer trust by employing every means necessary to keep customers and our employees safe, Mountain Mike's ended fiscal 2020 with a 13% increase in systemwide sales and a 7.3% jump in same-store sales compared to 2019.
The right staff
For Ziegler, having the right employees is the key to success. She's learned to be great at delegating, which only happens when she's working with managers and team members she can fully trust. It's the sort of thing that, when done right, allows her what she calls "time freedom, which is better than money freedom."
"I have been very blessed since I purchased my Mountain Mike's Pizza," Ziegler says. "I could have done everything wrong, but I hired the right people. And because of that, I have time freedom. My manager has been with me just about 24 years out of the 25 years. He runs things like it's his. So, I totally entrust him to run the operations."
Since most of the positions at her franchises are entry-level, Ziegler sees their training as an obligation as well as an opportunity. "This is the foundation for the rest of their lives," she says. "I take that very seriously because that's a huge obligation, to help mold people from the very very beginning."
Ziegler trains her team members about aspects of customer service that seem neglected in many places today. Respect, for instance: "'Yes, sir. No, ma'am. Can I help you out to your car with that?' Just always going above and beyond what the customer is expecting, you're going to get great customers. They're going to go out of their way to thank you. I love that about our business."
The customers love it, too.
"We literally have people walking from the front of the store back to where we are (to say), 'Thank you so much. That was the best pizza I've ever, ever had.' And it happens more often than not," she says.
A great franchise to work with
The corporate team at Mountain Mike's came on board in 2017, and Ziegler loves the new ideas and momentum they've brought with them. "When you buy into a franchise, you are buying that brand. Buying a brand doesn't do you any good if all the other franchisees are doing their own thing, which was happening before. 
"Now, everybody is working towards this cohesive brand. So no matter where you go, you're going to get that same awesome product that's made fresh every single day."
While the uncertainty surrounding the pandemic might have some people hesitant to invest in a franchise, Ziegler points out that the pizza delivery industry, and Mountain Mike's in particular, has been booming.
In Jackson, CA, a town of about 4,500 people, she's been recording robust double-digit sales growth every month. "This is the perfect time to buy into a franchise," she says, "especially one that's proven itself like Mountain Mike's Pizza." 
Learn more
If you'd like to find out more about investing in a franchise with Mountain Mike's, please fill out the form to download our Free Franchise Report. You can also explore more about the brand and the business model on our website.